Warning! Beware of Fraud Institutes and fake certificates issued by them. To ensure the authenticity of the institute and NEBOSH certificates please contact NEBOSH.
Click Here to read the NEBOSH News "Study a Genuine NEBOSH qualification"
WELCOME
At HSEI, we create an outlook and culture in which QHSE principles are front of mind and part of everyday business. Committed and Delivering services aimed to our clients in industry practice and optimising productivity
A global-leader in sharing our expertise to our clients in QHSE Management System development, analysis and review compliant with best industrial practices and international standards We have pioneered the field of QHSE with the latest technological advancements and legislative compliance, empowering our clients with the Competence, knowledge and skill needed in achieving operational excellence. There is a wide spectrum of Quality, Health, Safety and Environmental services we offer in the Middle East Region
SERVICES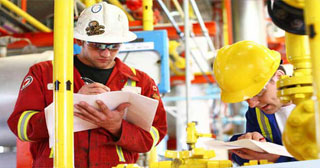 Inspection Service
Inspection of Mechanical, Electrical and Structural Engineering of Lifting Equipment.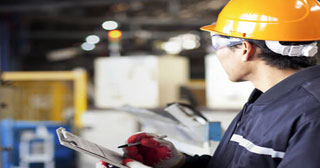 Audits Service
Audits on Management System,Site Inspection and Technical System Audit.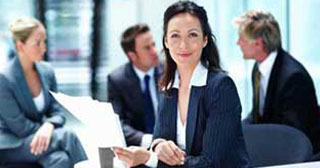 Management System Consultancy
Get International accredited certifications for your Industry.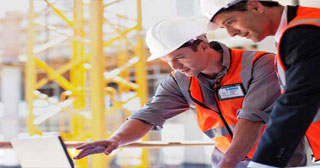 QHSE Technical Consulting and Guidance
Guidance/Development HSE Project Requirements, Emergency Procedures, Risk Management, Loss Prevention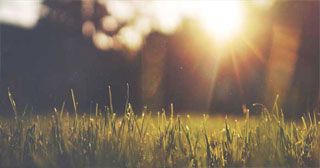 Environment and Sustainability Consulting
Screening Advise, Environmental Impact Assessment and Technical advice on environmental topics.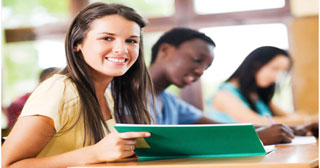 Accredited QHSE Training
NEBOSH, IOSH, MFS, STI, HABC Accredited QHSE Trainings, Bespoke Industrial Training and Skill development Computer Courses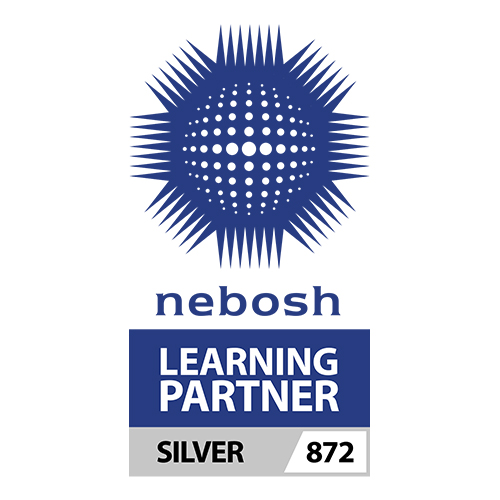 NEBOSH Courses in Dubai
National Examination Board in Occupational Safety & Health, UK
What Our NEBOSH Diploma Students Say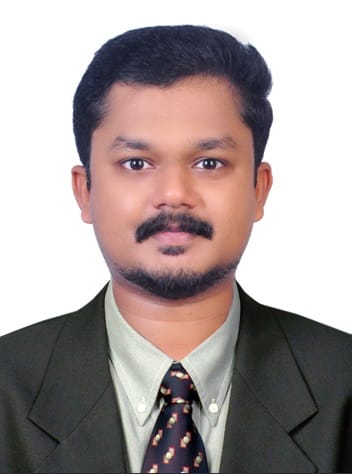 HSEI is a unique institute with commitment in delivering quality classes and well-prepared study materials. Realised this right in 2018 when I joined for NEBOSH IGC, through interactive classes and guidance I was able to understand the core concept of the safety course and secured Distinction.
In 2022 when I decided to upgrade my certification to NEBOSH IDIP with no doubts, I joined HSEI middle east. Attending well-structured online classes, mock test and dedicated tutor support I was able to clear ID3 with good score. Thanks to Suresh Sir who delivered effective training sections and gave clear instructions for answering after evaluating the mock test.
I would recommend HSEI to those who look for a standard institute with dedicated tutors and management commitment in maintaining quality education.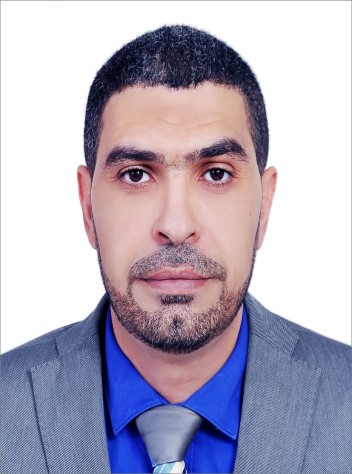 NEBOSH ID3 is my first academic involvement in health & safety. My work experience is in low-risk industry. It helps partially in achieving this certification, the major assist for this achievement was the comprehensive study book provided by HSEI, the tremendous efforts & the valuable insights & advices of Mr. Suresh Pillai. HSEI is the best option for professionals to start their successful certification journey.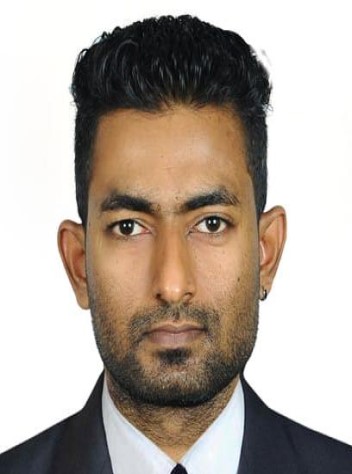 It's been an excellent journey and experience for me studying NEBOSH International Diploma for Occupational Health and Safety Management Professionals course through HSEI. This is a highly competitive course and I have done huge hard work but this has been possible only with the timely support of tutors and excellent study material provided. I want to pay special thanks to Mr. Suresh Pillai he has been nice and given me effective mentoring. All the best to the people pursue this course.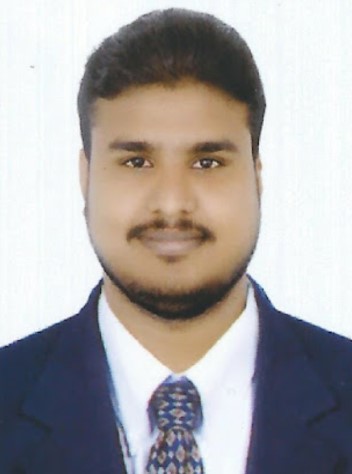 Finally, "IDipNebosh". It was such a dreaming qualification from my graduation period.I was always craving for that since my Nebosh IGC. It was such a hard piece of job to achieve the most recognized qualification ever in health and safety within a 6 month timeframe.The support from HSEI as well as from my dear mentor Mr Suresh was incredible and seamless.Thank you so much.The stimulus and thrive for achieving even bigger never ends here.I will use this achievement as an octane fuel to move forward and take my career to the next level of professional life.Once again, Thank you.
It has been my privilege to have chosen HSEI as my learning partner in my journey to achieve NEBOSH International DIploma qualification. I am thankful for all the guidance, support and learning opportunities created by their dedicated team. My heartfelt thanks to Mr. Suresh and Mr. Ajay for always being patient with me and creating a great learning experience for me. I will always remember HSEI fondly, as I move ahead in my career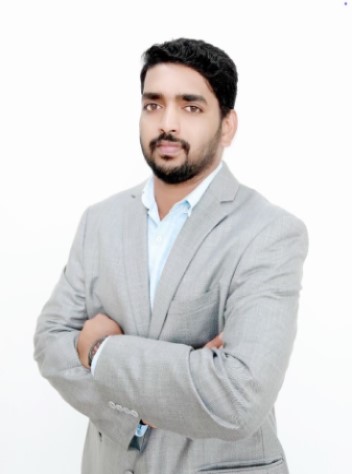 Happy to share with everyone that I have recently completed my NEBOSH International Diploma (old syllabus) which is one of the most respectful qualifications of its kind. Extremely happy that I passed in the first attempt with good marks. It was very difficult to study on the weekends and nights after work. After all these struggles, now I can proudly keep this credential with my name.
I sincerely thank the training provider HSEI Middle East, Mr. Suresh Pillai and Mr. Ajay Prasad who provided outstanding classes and learning materials. They are continuously shaping the career of every enthusiastic professional including me, without their guidance, this was not possible. Thank You!!!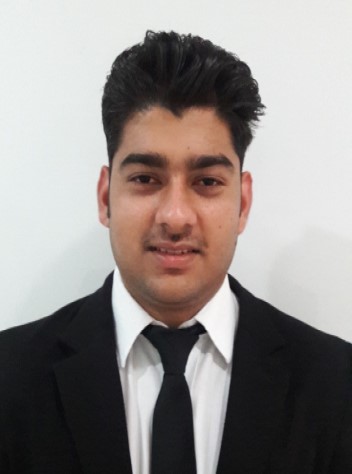 At first, I wasn't that energetic and sure whether i could really continue my education and achieve my career goals, but HSEI always given me the best advice and support. It's been a really wonderful experience during my diploma course. The institute is informative, friendly and offers best advice to students.You can get in touch with them always and they answer everything on your questions, which feels really like being part of a family. Especially Ajay Sir who was always there for me and inspired me to continue my study and boost me towards my career goals.I would definitely recommend HSEI to individuals interested in health and safety.
Great study courses, fantastic study experience and I'll be always associated with HSEI for more learning.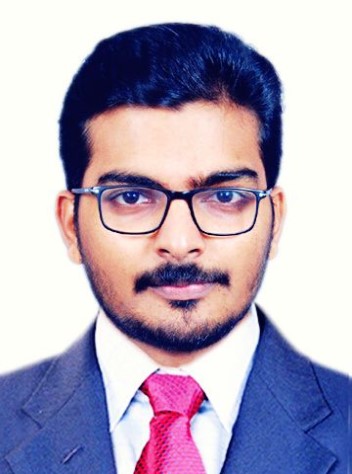 Hard work really pays off !!!
Passed NEBOSH International Diploma for Occupational Health and Safety Management Professionals with credit. Thanks to HSEI ( Suresh Sir and others) and all who supported me for this achievement.
Our Courses
For more details call: (+971) 565483720
Accredited QHSE Training
NEBOSH International Diploma
NEBOSH IGC
NEBOSH HSE Incident Investigation
IOSH Managing Safely
IOSH Working Safely
MFA Medic First Aid
Accredited QHSE Training
HABC First Aid
HABC Food Safety
HACCP Training
Lead Auditor Training
STI Scaffolding Inspector
ISO Internal Auditor Training
Industrial Training
Work at Height Safety Training
Risk Assessment Training
Dangerous Goods Management
Chemical Handling Training
Authorized Gas Tester Training
Emergency Response Training
Banksman/ Flagman Safety
Course Calendar
Book your seats
| Sl. No. | Qualifications | Center | Starting Date | Booking |
| --- | --- | --- | --- | --- |
| 1 | Excavation Safety | Dubai | 29 November 2022 | Book Now |
| 2 | Scaffolding Training | Dubai | 30 November 2022 | Book Now |
| 3 | IOSH Working Safely | Dubai | 03 December 2022 | Book Now |
| 4 | NEBOSH IGC | Dubai | 04 December 2022 | Book Now |
| 5 | Banksman Training | Dubai | 05 December 2022 | Book Now |
| 6 | Scaffolding Training | Dubai | 06 December 2022 | Book Now |
| 7 | Defensive Driving Course | Dubai | 07 December 2022 | Book Now |
| 8 | Dangerous Goods Handling Training | Dubai | 08 December 2022 | Book Now |
| 9 | Waste Management Training | Dubai | 09 December 2022 | Book Now |
| 10 | Chemical Handling | Dubai | 10 December 2022 | Book Now |
| 11 | NEBOSH IGC | Dubai | 11 December 2022 | Book Now |
| 12 | NEBOSH IGC | Dubai | 13 December 2022 | Book Now |
Testimonials
I just wanted to share My feedback on Nebosh Incident Investigation Training Session Which I have Attended on your Institution on Last Month.The Course Material was very Interesting and the discussions were truly Inspiring. I particularly enjoyed the Visual Illustrations,which made the content easily understandable.You have done a wonderful job and I appreciate your efforts. I will Surely Reccomended this training to all my colleagues and Friends.I,Myself,would like to attend future training Organized or Featured by You.
NEBOSH Introduction of incident investigation proved to be one of the most fruitful course for the growth of your profession. I have taken part in. Everything was so organized and well-planned though challenging for most of us. I'm immensely grateful for the help and support from my tutors & faculty members Athira mam, Sheetal mam, Lini mam and the other staffs , who were always available and helpful. I'm really eager to take part in the upcoming courses at HSEi in future.
I found that during my IDip NEBOSH, HSEI institute is making HSE professionals, not just HSE degree holders. Their different approach in conducting the course with well-experienced instructors enables HSE professionals to develop their career and improve their working knowledge in a friendly, respectful atmosphere and a cost-effective way.
I am currently studying NEBOSH through HSEI. I have had a great experience thus far and would recommend them for future studies. They do go the extra mile in ensuring you succeed, have the right support and keep you informed and updated with the expectation in achieving and succeeding in your study.
We at Falcon Pack are thankful towards HSEI for providing such a high-quality safety training to our working staff. The training was thorough and effective which was evident when our workers became more aware and careful in their tasks and injuries reduced significantly. This partnership is something we shall continue and cherish for a long time. Comprehensive classroom training along with excellent study materials and dedicated tutor support.
The level of dedication from staff to all students for everything, from registration day to certificate issue, is incomparable
Training at HSEI has truly opened a great door of opportunities for me. The knowledge I have gained is guaranteed asset for me for the rest of my life. Thank you HSEI.
International standard of training. Well experienced & qualified trainers. Truly dedicated staff. HSEI has been a godsend in helping me take a strong first step towards my career in safety.
When my friend referred me to HSEI, I hadn't expected such a great experience waiting for me. The training here has exceeded my expectations and with my pride I can say, has equipped me to be an excellent safety professional in the real world. Thank you.
Our Specialities
What makes us special
• CMIOSH and Grad IOSH Tutors
• Student Focused Learning & Assistance to find a Job
• Telephonic Consultation even after Training
• Revision with Latest Examiners Reports and Previous Questions
• Tuition for Students ensuring their Academic & Professional development
Our Vision
Our Vision is that HSE Professional education in the GCC is based on strong scientific and technical concepts, is evidence informed and delivered by competent professionals who are recognised by the industry, government and the community.
Our Company's Values
Effective training develops employees wherein they are empowered to improve the working conditions in their places of employment. Over the years', we have garnered commendable goodwill among our customers, which we owe to the astute professionalism, safety and health expertise, sound instructional skills and flexibility of our proficiently qualified trainers in India and the GCC Countries.